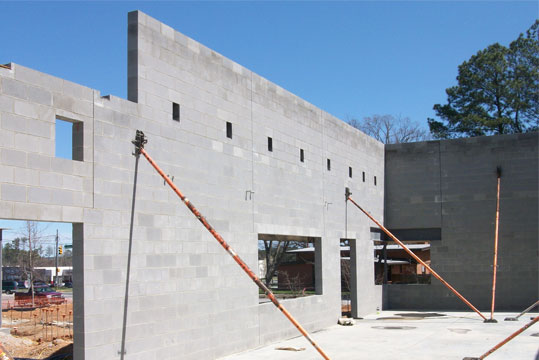 Mission
Our mission is to increase wall share for concrete masonry units (CMU) through focused promotions and programs. We're committed to educating and advocating for the use of concrete masonry units while creating positive synergy in our efforts that increase sales for all stakeholders within the SCMA footprint.
Vision
The SCMA is the bridge for the concrete masonry industry to maximize its resources to ensure that together we promote concrete masonry products as the first choice in the commercial and residential markets. We're a building solutions provider through education to architects, designers, general contractors and owners to ensure a continuous masonry learning environment is promoted on how to use wall systems effectively, efficiently and most importantly, safely.
Our Objectives
Promote the use of concrete masonry products in a five-state footprint which includes North Carolina, South Carolina, Tennessee, Georgia & Virginia.
Primary information source in areas of promotional and educational support to all members.
Unyielding advocacy for the use of concrete masonry products throughout the region.
Close affiliation with NCMA on technical data ASTM standards/codes and education promotions.
Supportive voice of vocational training program & workforce development in the region.