Developing Skilled Masons of Tomorrow
The SCMA understands the younger generation is our future on continuing to build a professional pool of skilled labor from masons to CMU production facility careers. The SCMA aims to be a leader in recruiting the next generation of skilled masonry professionals. We have a dedicated Workforce Development Committee tasked with maintaining and expanding the labor force in our five state footprint.
We partner with several masonry associations for a grassroots approach to Workforce Development.
Blue Ridge Masonry Association
SC Masonry Contractors Association
Workforce Development Initiatives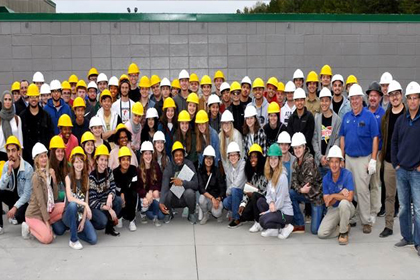 Considering a career in masonry?
Discover these free resources below outlining salary info, educational opportunities, and masonry outreach events.
National Center for Construction Education and Research (NCCER)
NCCER's current industry-standardized curricula and assessments to create a jointly-endorsed masonry training and certification program. The long-term goal of the partnership is to advance masonry workforce development nationally and to utilize the expertise of both organizations to develop and deliver comprehensive masonry training throughout North America and the world.
NCCER promote masonry training at secondary and post-secondary education levels that meet industry standards, ensuring seamless articulation between Secondary Career and Technical Education (CTE) programs and Post-secondary Technical College programs.
SkillsUSA State Events
SkillsUSA is a national membership association serving high school, college and middle school students who are preparing for careers in trade, technical and skilled service occupations, including health occupations, and for further education. More than 345,000 students and advisors join SkillsUSA each year, organized into more than 19,000 local chapters and 52 state and territorial associations. There are 20,926 teachers serving as professional members and SkillsUSA advisors. Combining alumni membership, the total number reached annually is over 427,000. SkillsUSA has served more than 13.5 million members since its founding in 1965.
The SCMA works in conjunction with our masonry association in each state to provide volunteers, judges, trophies, prizes and donation of materials.
Helping High School Students Understand Concrete Masonry is a NO DEBT Career through Lectures and Education.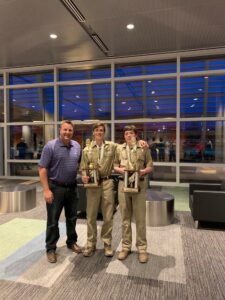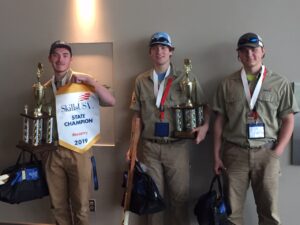 Butch Hardy Top Trowel & Line Burner Contest
The SCMA is proud to be a part of this annual event where over 500 plus students come together for a day of concrete masonry competitions.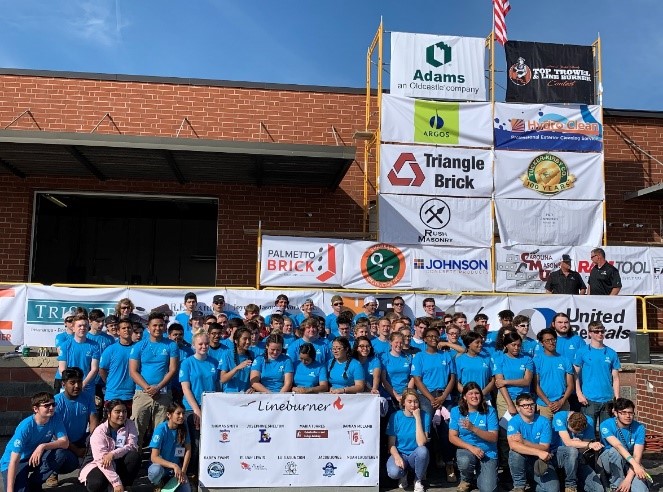 Masonry creates a lifestyle!
A wide variety of careers are available within the masonry industry from mason to instructor to project manager. Depending upon your interests, you could pursue opportunities in many different areas of masonry. Several examples of possible careers within the industry are listed below.
Brick and Block Masons (Starting at $50,000 per year)
Lay and bind building materials, such as brick, structural tile, concrete block, cinder block, glass block, and terra-cotta block, with mortar and other substances to construct or repair walls, partitions, arches, sewers, and other structures.
Estimator ($80,000 per year)
Prepare cost estimates for product manufacturing, construction projects, or services to aid management in bidding on or determining the price of product or service. May specialize according to particular service performed or type of product manufactured.
Entry Level Apprentice (No Experience) ($28,000 per year)
Learn the masonry trade. Start by learning to mix mortar, stage brick for masons, learn to operate a forklift, bobcats etc. Learn to erect scaffolding.
Jobsite Supervisor or Foreman ($100,000 per year)
Directly supervise and coordinate activities of workers and their helpers. May perform both supervisory and management functions, such as accounting, marketing, and personnel work and may also engage in the same construction trades work as the workers they supervise.
Product Sales Representative-(Starting at $50,000 plus vehicle and expense account
Sell mechanical equipment, machinery, materials, and supplies
Project Manager-($45-80,000 plus truck, expenses)
Plan, direct, coordinate, or budget, usually through subordinate supervisory personnel, activities concerned with the construction and maintenance of structures, facilities, and systems. Participate in the conceptual development of a construction project and oversee its organization, scheduling, and implementations.
Quality Control Technician-($45-80,000 plus truck, expenses)
Apply engineering theory and principles to problems of layout or production, usually under the direction of engineering staff. May study and record time, motion, method, and speed involved in the performance of production, maintenance, and other worker operations for such purposes as establishing standard production rates or improving efficiency.
Masonry Instructor-(Starting at $42,000 per year)
Education Expense vs Industry Income Comparison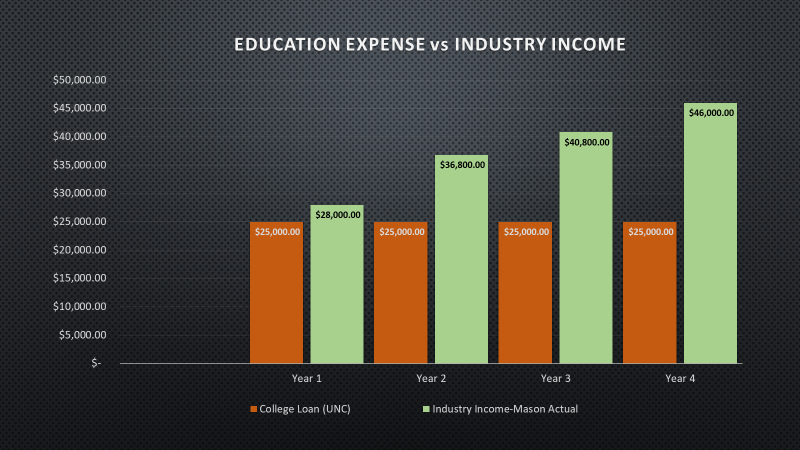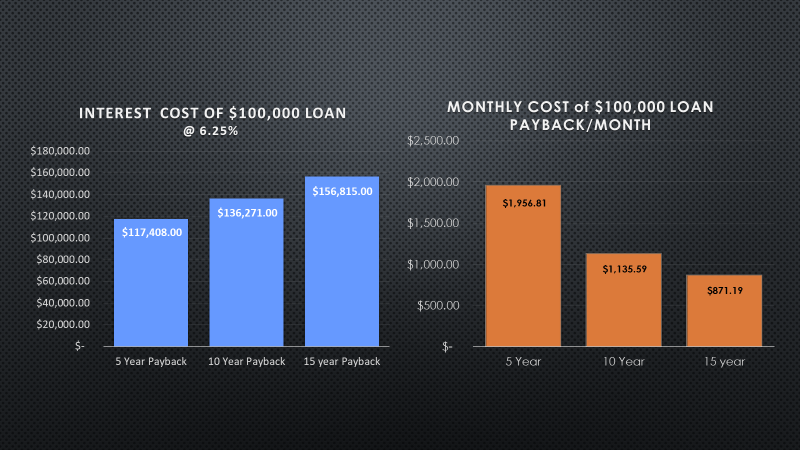 Find a Masonry Program in Your State
Starting A Career In Concrete Masonry