SCMA Concrete Masonry Academy
Southeast Concrete Masonry Association (SCMA) has created a Concrete Masonry Academy designed to provide monthly education webinars on a variety of topics for all industry professionals at no cost.
Block 101-105 will cover a series of 19 training sessions on concrete masonry. These topics will range from CMU Production, Wall Accessories, Cleaning Efflorescence, Moisture Control Systems, Stone Veneer & Thin Brick Systems, to name a few.
SCMA's Block 101 Introductory Video Series is now available for viewing including the five short videos listed below ranging from 4-15 minutes long. No registration needed.
Block 101a. Early & Current Production of CMU
Block 101b. Types of Concrete Masonry & Accessories
Block 101c. ASTM C90 Lightweight, Medium Weight and Normal Weight Explained
Block 101d. CMU Basic Terminology
Block 101e. Architectural Block
---
75th Annual SCMA Conference
Registration is now open for the 75th Annual Conference on August 26-29, 2021! Join us for an exciting lineup of educational programming, networking events and recreational activities!
New this year, the SCMA is offering a sales training educational track featuring industry expert, Casey Robb, FCSI, CCPR, CDT, who will present on the commercial sales process to full conference attendees as well as both producer and supplier sales teams.
The SCMA is also pleased to present America's Got Talent semi-finalist, Ansley Burns, who will be performing during our evening event on Saturday, August 28th.
Additional conference information (full conference agenda, sales training agenda, sponsorship information, golf tournament information and more) is available on the registration page!
---
Simplifying Masonry Series
The New Simplifying Masonry Series is designed to provide the professional community as well as the concrete masonry community a more in-depth education of the various elements of concrete masonry. Please note that the webinars are indicated below if they are AIA-registered and a certificate of attendance will be provided upon request. If you attend both presentations on the same day, you will be recorded as attending only one as they are the same presentation tailored for different audiences.
Please note that the Masonry Audience includes masonry personnel with 0-3 years of experience and masonry contractors. The Professional Audience includes architects, engineers, general contractors, and similar industry-related professions.
Professional Audience Track
Aggregates 101 (AIA HSW LU)
Date: Wednesday, July 28, 2021
Time: 11:00 am – 12:00 pm ET
Featured Speaker: Kevin Vaughan, Vulcan Materials Company
Learning Objectives
Learn how a typical aggregate crushing plant operates.
Understand typical products made at a quarry, what they are used for, and the limitations to creating specialty products.
Understand sustainable quarry production and the importance of balancing that with product demand.
Learn about typical quarry products used in concrete masonry.
Kevin Vaughan Bio
Kevin Vaughan is a Professional Engineer (P.E.) and is the Director of Technical Services for Vulcan Material Company, Mideast Division in Greensboro, NC. He holds a bachelors and Masters Degree in Civil Engineering from Clemson University. Kevin has worked in the construction materials industry for 23 years and has worked with Vulcan Materials Company for 18.
Industry Partner Webinars
---

International Masonry Institute
July Courses
High Performance Commercial Wall System Design (AIA HSW LU)
Date: Thursday, July 29, 2021
Time: 12:00pm ET

Sign Up Here
August Courses
Properly Designing Connections to Masonry Walls (AIA HSW LU) Date: Wednesday, August 11, 2021
Time: 1:00 – 2:00 pm ET

Sign Up Here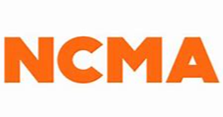 NCMA Podcast: Just* Mason Around
Looking for more educational opportunities? Check out the Education Section: Education – NCMA