SCMA Concrete Masonry Academy
Southeast Concrete Masonry Association (SCMA) has created a Concrete Masonry Academy designed to provide monthly education webinars on a variety of topics for all industry professionals at no cost.
Block 101-105 will cover a series of 19 training sessions on concrete masonry. These topics will range from CMU Production, Wall Accessories, Cleaning Efflorescence, Moisture Control Systems, Stone Veneer & Thin Brick Systems, to name a few.
SCMA's Block 101 Introductory Video Series is now available for viewing including the five short videos listed below ranging from 4-15 minutes long. No registration needed.
Block 101a. Early & Current Production of CMU
Block 101b. Types of Concrete Masonry & Accessories
Block 101c. ASTM C90 Lightweight, Medium Weight and Normal Weight Explained
Block 101d. CMU Basic Terminology
Block 101e. Architectural Block
---
Simplifying Masonry Series
The New Simplifying Masonry Series is designed to provide the professional community as well as the concrete masonry community a more in-depth education of the various elements of concrete masonry. Please note that the webinars are indicated below if they are AIA-registered and a certificate of attendance will be provided upon request. If you attend both presentations on the same day, you will be recorded as attending only one as they are the same presentation tailored for different audiences.
Please note that the Masonry Audience includes masonry personnel with 0-3 years of experience and masonry contractors. The Professional Audience includes architects, engineers, general contractors, and similar industry-related professions.
---
Professional Audience Track
Designing Commercial Projects with Manufactured Stone Veneer (AIA HSW LU & GBCI)
Date: Wednesday, April 14, 2021
Time: 11:00 am – 12:00 pm ET
Featured Speakers: Michael Ketchum and John Greene, Boral
Learning Objectives
Discover the benefits of manufactured stone veneer and examine the manufacturing process.
Explore advancements in manufactured stone veneer.
Discuss different project application types and run through important project planning steps.
Analyze key installation detailing for high performance buildings.
Understand the benefits of large dimension stone veneer.
Michael Ketchum Bio
Michael Ketchum is the Area Sales Manager for The Boral® Stone Division representing all Boral® Stone brands under the Boral® umbrella. He has worked for Boral® for over 8 years and has been in outside sales for over 20 years. Mike lives in Cornelius, NC covering the North and South Carolina territory calling on all market segments.
John Greene Bio
John Greene of Boral Industries is a North Carolina native graduated from UNC Chapel Hill. He has been in the building products industry for 30 years. John has worked as an independent manufacturer's rep for over 20 years in NC & SC and has represented MSV products for the past 13 years.
Through-Wall and Transition Membranes: Selection and Installation (AIA HSW LU & GBCI CMP)
Date: Wednesday, April 21, 2021
Time: 11:00 am – 12:00 pm ET
Featured Speaker: Meagan Elfert, CSI, CDT, LEED Green Associate, York Flashing
Learning Objectives
Understand how to design a resilient and durable flashing system that will minimize life cycle costs.
Explain the performance criteria used to specify through wall and transition membranes.
Define the attributes of a variety of membrane materials.
Understand the compatibility between cavity wall components.
Meagan Elfert Bio
Meagan Elfert is the Director of Sales for York Manufacturing. She joined the York team in 2014 as an independent sales rep in Denver, Colorado. After moving home to Maryland, Meagan became a Regional Sales Manager for York before becoming Director of Sales. Meagan gives presentations on flashing compatibility, sustainability, and performance to architectural, engineering, and consulting firms across the country. She oversees and manages York's sales team across all regions of the USA. Meagan also provides trainings for masonry contractors and performs job site visits to bring masons the latest technology and best flashing practices.
---
Member AIA-Approved Webinars
School Design and Construction (An Architect's Perspective) (AIA HSW LU)
Date: Thursday, April 15, 2021
Time: 1:00pm ET
Register today!
Proper Thin-Adhered Masonry Veneer Detailing for the Modern Age and Energy Codes (AIA HSW LU)
Date: Wednesday, April 21, 2021
Time: 12:30pm ET
Register today!
Industry Partner Webinars

International Masonry Institute
Building Enclosure Commissioning: Improving Performance and Managing Risk (AIA HSW LU)
Date: Tuesday, April 20, 2021
Time: 12:00pm ET
Register today!
The Quality Assurance Approach to Sustainable Masonry Walls
Date: Tuesday, April 27, 2021
Time: 12:00pm ET
Register today!
Understanding BIM Execution Plans (AIA HSW LU)
Date: Thursday, April 15, 2021
Time: 11:00am ET
Register today!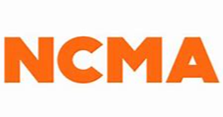 NCMA Podcast: Just* Mason Around
Looking for more educational opportunities? Check out the Education Section: Education – NCMA