SCMA Concrete Masonry Academy
Southeast Concrete Masonry Association (SCMA) has created a Concrete Masonry Academy designed to provide monthly education webinars on a variety of topics for all industry professionals at no cost.
Block 101-105 will cover a series of 19 training sessions on concrete masonry. These topics will range from CMU Production, Wall Accessories, Cleaning Efflorescence, Moisture Control Systems, Stone Veneer & Thin Brick Systems, to name a few.
SCMA's Block 101 Introductory Video Series is now available for viewing including the five short videos listed below ranging from 4-15 minutes long. No registration needed.
Block 101a. Early & Current Production of CMU
Block 101b. Types of Concrete Masonry & Accessories
Block 101c. ASTM C90 Lightweight, Medium Weight and Normal Weight Explained
Block 101d. CMU Basic Terminology
Block 101e. Architectural Block
---
Simplifying Masonry Series
The New Simplifying Masonry Series is designed to provide the professional community as well as the concrete masonry community a more in-depth education of the various elements of concrete masonry. Please note that the webinars are indicated below if they are AIA-registered and a certificate of attendance will be provided upon request. If you attend both presentations on the same day, you will be recorded as attending only one as they are the same presentation tailored for different audiences.
Please note that the Masonry Audience includes masonry personnel with 0-3 years of experience and masonry contractors. The Professional Audience includes architects, engineers, general contractors, and similar industry-related professions.
---
Professional Audience Track
Course: Low Carbon Concrete Masonry (AIA HSW LU & GBCI)
Date: Wednesday, February 10, 2021
Time: 11:00 am – 12:00 pm ET
Featured Speaker: Steve Sunderman, Terrazia PC Architecture
Steve Sunderman Bio
Steve Sunderman is a licensed architect, LEED Accredited Professional with Building Design + Construction Specialty (LEED AP/BD+C), Building Performance Institute (BPI) Analyst and is a certified pervious concrete technician. His many years of diversified architectural experience include extensive design, project management, energy conservation and environmental equity for a wide variety of stakeholders & building types throughout the United States and the Middle East. Since the early 1970's, he has promoted alternative energy, environmental conservation and equitable facilities design, often focused on utilizing mass construction such as concrete. Most recently he has provided educational seminars on resiliency, high-performance facilities, environmental sustainability & low impact storm water management.

Course: The Essentials of Masonry (AIA HSW LU)
Date: Wednesday, February 17, 2021
Time: 11:00 am – 12:00 pm ET
Featured Speaker: Linda Potter, H&B by Mitek
Linda Potter Bio
Linda Potter, CSI, CDT has over 15 years of experience in the masonry industry and is currently the Manager of Architectural Services at H&B by Mitek. She is past president of Nebraska Masonry Alliance and is passionate about keeping masonry as a preferred building material. Her goal is to bridge the gap between industry and the design community to work together in achieving high-performing, water-resistive buildings utilizing masonry!
---
Masonry Internal Personnel Track
Course: Designing Commercial Projects with Manufactured Stone Veneer (AIA HSW LU & GBCI)
Date: Wednesday, February 9, 2021
Time: 11:00 am – 12:00 pm ET
Featured Speaker: Michael Ketchum, Boral
Michael Ketchum Bio
Michael Ketchum is the Area Sales Manager for The Boral® Stone Division representing all Boral® Stone brands under the Boral® umbrella. He has worked for Boral® for over 8 years and has been in outside sales for over 20 years. Mike lives in Cornelius, NC covering the North and South Carolina territory calling on all market segments.
---
Industry Partner Webinars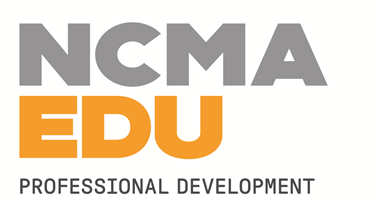 Course: Basic Boot Camp – Concrete Concepts and Fundamentals
Date: February 9-11, 2021
Time: 11:00 am – 1:00 pm ET
Course: Adventure Boot Camp – Quality Control and Management Skills
Date: February 16-18, 2021
Time: 11:00 am – 1:00 pm ET
Have you had a chance to listen to NCMA's new podcast hosted by the Young Professionals Group? Nick Lang, Vice President of Business Development at NCMA, discusses energy efficiency and energy code compliance.
Strength of Design Masonry Night School
This 6-session course will introduce strength design of masonry, review code requirements, and examine designs of common masonry elements including, beams, walls, columns, and pilasters. Design methodology will be reviewed, as will design for flexure, axial loads, and in-plane loads. The course will conclude with a review of requirements for reinforcement and connectors and detailing masonry effectively. This course is an excellent way to learn strength design procedures.