SCMA Concrete Masonry Academy
Southeast Concrete Masonry Association (SCMA) has created a Concrete Masonry Academy designed to provide monthly education webinars on a variety of topics for all industry professionals at no cost.
Block 101-105 will cover a series of 19 training sessions on concrete masonry. These topics will range from CMU Production, Wall Accessories, Cleaning Efflorescence, Moisture Control Systems, Stone Veneer & Thin Brick Systems, to name a few.
SCMA's Block 101 Introductory Video Series is now available for viewing including the five short videos listed below ranging from 4-15 minutes long. No registration needed.
Block 101a. Early & Current Production of CMU
Block 101b. Types of Concrete Masonry & Accessories
Block 101c. ASTM C90 Lightweight, Medium Weight and Normal Weight Explained
Block 101d. CMU Basic Terminology
Block 101e. Architectural Block
---
Simplifying Masonry Series
The New Simplifying Masonry Series is designed to provide the professional community as well as the concrete masonry community a more in-depth education of the various elements of concrete masonry. Please note that the webinars are indicated below if they are AIA-registered and a certificate of attendance will be provided upon request. If you attend both presentations on the same day, you will be recorded as attending only one as they are the same presentation tailored for different audiences.
Please note that the Masonry Audience includes masonry personnel with 0-3 years of experience and masonry contractors. The Professional Audience includes architects, engineers, general contractors, and similar industry-related professions.
Professional Audience Track
Member Approved AIA Webinars
Look to the Interior – Thin Masonry for Internal Beauty and Design (NEW) (AIA Program Number: LITMIB, LU 1 | HSW)
Date: December 15, 2021
Time: 12:30 pm ET
This program will discuss the many ways thin masonry can bring a sense of warmth and dynamic aesthetics to any interior. We'll explore how thin masonry can range from classic and traditional to sleek, contemporary and modern. While many people think of masonry as an intriguing and thought-provoking exterior cladding material, thin masonry can continue that theme to the interior. With so many different options for thin masonry including Thin Brick, Thin Natural Stone, and Thin Calcium Silicate, the world is your oyster when it comes to creating beautiful and stunning interiors.
Register Here
Multi-Family Construction: An Architect's Perspective​
Date: December 2, 2021
Time: 1:00 pm ET
The need for affordable housing is more pressing than ever and understanding more about the trends and factors that influence apartment, condo and senior living multi-family residential construction is an ever-growing topic in the built environment. Design trends such as disruptive technology, sustainability, and a focus on new amenities are becoming more increasingly important.
In this session, notable architects will walk through a deep dive of multi-family design and construction, and discuss the use of concrete masonry products as well as best practices and criteria used by architects in selecting builder products and materials that streamline the build process and maximize efficiencies for multi-family construction.
Register Here
Industry Partner Webinars
---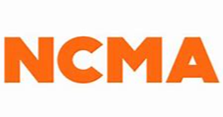 Marketing the "Study of initial Cost of Construction – Multi-Residential Structures" with new Builders Risk and Property Insurance Information
Date: December 9, 2021
Time: 12:00 – 1:00 pm ET
NCMA Podcast: Just* Mason Around
Looking for more educational opportunities? Check out the Education Section: Education – NCMA