SCMA Concrete Masonry Academy
Southeast Concrete Masonry Association (SCMA) has created a Concrete Masonry Academy designed to provide monthly education webinars on a variety of topics for all industry professionals at no cost.
Block 101-105 will cover a series of 19 training sessions on concrete masonry. These topics will range from CMU Production, Wall Accessories, Cleaning Efflorescence, Moisture Control Systems, Stone Veneer & Thin Brick Systems, to name a few.
SCMA's Block 101 Introductory Video Series is now available for viewing including the five short videos listed below ranging from 4-15 minutes long. No registration needed.
Block 101a. Early & Current Production of CMU
Block 101b. Types of Concrete Masonry & Accessories
Block 101c. ASTM C90 Lightweight, Medium Weight and Normal Weight Explained
Block 101d. CMU Basic Terminology
Block 101e. Architectural Block
---
Simplifying Masonry Series
The New Simplifying Masonry Series is designed to provide the professional community as well as the concrete masonry community a more in-depth education of the various elements of concrete masonry. Please note that the webinars are indicated below if they are AIA-registered and a certificate of attendance will be provided upon request. If you attend both presentations on the same day, you will be recorded as attending only one as they are the same presentation tailored for different audiences.
Please note that the Masonry Audience includes masonry personnel with 0-3 years of experience and masonry contractors. The Professional Audience includes architects, engineers, general contractors, and similar industry-related professions.
Professional Audience Track
Member Webinars
Top 10 Construction Litigation Issues (1 HSW LU)
Date: Thursday, May 12, 2022
Time: 1:00pm ET
Disputes can arise at any stage of the construction process, from commitments at a project's start to fundamental disputes over performance after it's completion. This session will explore the most common issues that are alleged in construction defect cases. The presentation will guide the attendees through construction basics from the roof to the foundation. The most common defects in each area will be discussed, along with building code requirements, accepted industry standards, consequences and/or damages and repair recommendations.
Design and Construction of Concrete Grid Pavements (1 HSW LU)
Date: Thursday, June 9, 2022
Time: 1:00pm ET
Concrete grid pavement is widely used across North America for various applications including "green" pathways, parking lots, and basic erosion control. This presentation reviews the various applications for concrete grid pavements and provides important design considerations, product specifications and construction recommendations. Environmental benefits such as reduced runoff and heat island mitigation are also highlighted. The program will conclude with several case studies.
Register Here
Changing Landscape of Thin Adhered Masonry Veneers (1 HSW LU)
Date: Wednesday, May 18, 2022
Time: 12:30pm ET
We will discuss Thin Adhered Masonry Veneer and the wide variety of potential uses for them including new and renovation applications. We will cover how to meet the requirements of the Energy Code when utilizing these assemblies.
Thin-Brick: An Exploration of Unlimited Options and Potential (1 HSW LU)
Date: Wednesday, June 22, 2022
Time: 12:30pm ET
This program will discuss thin brick manufacturing, sustainability and unique brick detailing when thin clay brick is employed in building design. Discussions will be on how brick are formed which allow for an almost endless array of creativity using sizes, colors, patterns, articulation, etc.. to design walls. The many ways in which thin brick can be installed will also be discussed including thin brick embedded into precast concrete panels, adhered thin brick veneers, thin brick metal panel spacing panel systems etc.
Register Here
---
Industry Partner Webinars
Achieving Resilience – How Masonry Supports Resilient Designs(1 PDH/ 0.10 CEU/ 1 AIA LU)
Date: Thursday, May 12, 2022
Time: 1:00pm ET
This course provides an overview of resilient design and discusses how resilient design is and is not covered by building codes and standards. The role of masonry construction in meeting resilient design goals is explained, and the inherent properties of masonry that make it resilient are described. Examples of resilient design strategies are provided.

Learning Objectives
Define resilience.
Explain how resilient designs go beyond the minimum building code requirements.
List at least three above-code standards that can be used with resilient designs.
Describe inherent properties of masonry that provide resilience
Register Here
---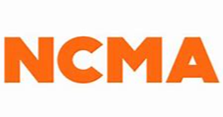 New Guidelines for Dry Stack Masonry
Date: Tuesday, May 24, 2022
Time: 1:00pm ET
Dry-stack masonry construction, which consists of individual masonry units placed without the use of mortar in the head and bed joints, is one of the earliest forms of construction. Despite its historical use, there is little in the way of contemporary design and construction guidance in the United States on the use of dry-stack masonry systems for structural applications. The Masonry Society (TMS) has recently released a new publication, Design and Construction Guidelines for Dry-Stack Concrete Masonry, to address this gap. This guide was developed as a non-mandatory aid for designers, building officials, contractors, educators, and others interested in dry-stack masonry construction. Dry-stack offers new opportunities for concrete masonry construction, and this webinar will be focused on what block producers and sales personnel need to know, and how they can leverage this new resource to help designers and open up new markets.
Register Here
Please Open the Gate. Eight Ways to Get Past the Gatekeeper
Date: Tuesday, June 14, 2022
Time: 1:00pm ET
To consummate a sales transaction, you must speak with the person who has the authority to say, "Yes." You must reach that person. If you are speaking to someone who does not have the authority to say, "Yes," that is a "gatekeeper". But remember, they may be along the path toward that person who ultimately does have the authority. This webinar will identify 8 ways for you to get past the gatekeeper and to the decision-maker.
Register Here
---
NCMA Podcast: Just* Mason Around
Looking for more educational opportunities? Check out the Education Section: Education – NCMA