SCMA Concrete Masonry Academy
Southeast Concrete Masonry Association (SCMA) has created a Concrete Masonry Academy designed to provide monthly education webinars on a variety of topics for all industry professionals at no cost.
Block 101-105 will cover a series of 19 training sessions on concrete masonry. These topics will range from CMU Production, Wall Accessories, Cleaning Efflorescence, Moisture Control Systems, Stone Veneer & Thin Brick Systems, to name a few.
SCMA's Block 101 Introductory Video Series is now available for viewing including the five short videos listed below ranging from 4-15 minutes long. No registration needed.
Block 101a. Early & Current Production of CMU
Block 101b. Types of Concrete Masonry & Accessories
Block 101c. ASTM C90 Lightweight, Medium Weight and Normal Weight Explained
Block 101d. CMU Basic Terminology
Block 101e. Architectural Block
---
Simplifying Masonry Series
The New Simplifying Masonry Series is designed to provide the professional community as well as the concrete masonry community a more in-depth education of the various elements of concrete masonry. Please note that the webinars are indicated below if they are AIA-registered and a certificate of attendance will be provided upon request. If you attend both presentations on the same day, you will be recorded as attending only one as they are the same presentation tailored for different audiences.
Please note that the Masonry Audience includes masonry personnel with 0-3 years of experience and masonry contractors. The Professional Audience includes architects, engineers, general contractors, and similar industry-related professions.
Professional Audience Track
---
Understanding Structural Masonry (AIA HSW LU)
Date: Wednesday, June 16, 2021
Time: 11:00 am – 12:00 pm ET
Featured Speaker: Byard Stevens, Adams Oldcastle
Learning Objectives
Scheduling efficiencies of readily available products produced locally creating local jobs.
Review of construction schedules, explanation of prefabricated masonry lintels, explain safe, efficient scheduling practices of masons.
System efficiencies – review of coordination of precast slabs and load bearing masonry can ease a schedule crunch.
Quality of performance, cost effectiveness, outline of a quality assurance/quality performance programs, how and when to use certain methods, and who determines acceptance.
Energy Efficiencies – explain the calculated vs effective R values and how thermal mass affects the "TRUE" R value of a wall.
Byard Stevens Bio
Accomplished Construction and Construction Materials professional with over twenty years of diversified experience in General Construction, Construction Materials, Government Affairs and Business Development. A Government affairs advocate who has significant experience successfully building and fostering relationships under adverse legislative, regulatory and social environments. Successfully passed Industry Specific Legislation in the 115th Congress.
A proven leader with the expertise to build and manage coalitions to carry out and implement legislative and business strategies. Byard is a polished government relations consultant, manager, and analyst who possesses broad experience in research, writing, and interpersonal communications. A responsible multi-tasker, Byard is capable of leading, working, and thriving in a team environment. A recognized leader within the Construction, Construction Materials and Government Affairs community at large.
New Masonry Cleaning Issues 101 (AIA HSW LU)
Date: Wednesday, June 23, 2021
Time: 11:00 am – 12:00 pm ET
Featured Speaker: Debbie Spik, EaCo Chem, Inc.
Learning Objectives
Evaluate different cleaning methods commonly used to remove mortar smears from new construction.
Learn how to identify and safely remove reaction-based stains without damaging the substrate or surrounding surfaces.
How improper cleaning methods as well as not employing best practice methods during construction can alter the finished look of a new construction project.
Ideas on how to treat and collect water used during the wash down process.
Deborah Spik Bio
Deborah Spik is a Chemist at EaCo Chem in New Castle, PA.
Member AIA-Approved Webinars
---
Using PICP to Meet Stormwater Treatment Objectives​ (AIA HSW LU)
Date: Thursday, June 10, 2021
Time: 1:00pm ET

Design Tactics for Stone Masonry Products (AIA HSW LU)
Date: Thursday, June 24, 2021
Time: 1:00pm ET
Register today!
Industry Partner Webinars
---

International Masonry Institute
June Courses
Masonry Shear Wall Design (AIA HSW LU)
Date: Wednesday, June 9, 2021
Time: 1:00pm ET

Sign Up Here
Masonry Cleaning Approach and Methodology (AIA HSW LU)
Date: Tuesday, June 15, 2021
Time: 1:00pm ET

Sign Up Here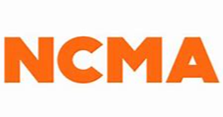 Masonry Tools for Building Information Modeling
Date: Tuesday, June 22, 2021
Time: 1:00pm ET

Sign Up Here
NCMA Podcast: Just* Mason Around
Looking for more educational opportunities? Check out the Education Section: Education – NCMA