SCMA Concrete Masonry Academy
Southeast Concrete Masonry Association (SCMA) has created a Concrete Masonry Academy designed to provide monthly education webinars on a variety of topics for all industry professionals at no cost.
Block 101-105 will cover a series of 19 training sessions on concrete masonry. These topics will range from CMU Production, Wall Accessories, Cleaning Efflorescence, Moisture Control Systems, Stone Veneer & Thin Brick Systems, to name a few.
SCMA's Block 101 Introductory Video Series is now available for viewing including the five short videos listed below ranging from 4-15 minutes long. No registration needed.
Block 101a. Early & Current Production of CMU
Block 101b. Types of Concrete Masonry & Accessories
Block 101c. ASTM C90 Lightweight, Medium Weight and Normal Weight Explained
Block 101d. CMU Basic Terminology
Block 101e. Architectural Block
---
Simplifying Masonry Series
The New Simplifying Masonry Series is designed to provide the professional community as well as the concrete masonry community a more in-depth education of the various elements of concrete masonry. Please note that the webinars are indicated below if they are AIA-registered and a certificate of attendance will be provided upon request. If you attend both presentations on the same day, you will be recorded as attending only one as they are the same presentation tailored for different audiences.
Please note that the Masonry Audience includes masonry personnel with 0-3 years of experience and masonry contractors. The Professional Audience includes architects, engineers, general contractors, and similar industry-related professions.
Professional Audience Track
Protective Treatments for Masonry (1 AIA HSW LU)
Date: Wednesday, October 6, 2021
Time: 11:00 am – 12:00 pm ET
Featured Speaker: Jake Boyer, Business Unit Leader at PROSOCO
Learning Objectives
List six ways water penetration harms masonry.
Identify the two main types of protective treatments.
Research and select appropriate protective treatments.
Describe the general application procedures for protective treatments.
Excellence in Single Wythe Masonry (1 AIA HSW LU)
Date: Wednesday, October 13, 2021
Time: 11:00 am – 12:00 pm ET
Featured Speaker: Patrick Porter, Architectural Masonry Consultant at Adams Oldcastle
Learning Objectives
Participants will understand why and where masonry walls begin to crack.
Participants will understand updates to energy codes in relation to Single Wythe wall design.
Participants will understand how to plan and design a sound Single Wythe wall.
Balanced Fire Safety Design & Resilient Masonry Fire Walls (1 AIA HSW LU)
Date: Wed. Oct. 27, 2021
Time: 11:00 am – 12:00 pm ET
Featured Speaker: Kevin Cavanaugh, Cavanaugh & Associates
Learning Objectives:
Become familiar with fire statistics and trends in the United States.
Understand the history and specifics of ASTM E 119.
Gain an appreciation that Balanced Design is Critical.
Realize that Code Trade-offs have eroded the Balanced Design Concept.
Kevin Cavanaugh Bio
While earning his BSME at the University of Maryland, Kevin interned at the National Institute of Standards and Technology where he first became involved with the concrete and masonry industries. After graduation, Kevin accepted a position as the National Concrete Masonry Association's (NCMA) Energy Engineer. After two years, ​and to better understand what NCMA's members faced in their markets​, Kevin launched his career in technical sales, marketing and product development of lightweight aggregate, concrete masonry and associated concrete and masonry products and systems
Insulated Concrete Masonry: Changes, Impacts & Benefits (1 AIA HSW LU)
Date: Wed. Nov. 3, 2021
Time: 11:00 am – 12:00 pm ET
Featured Speaker: Bob Sullivan, CFI Foam
Learning Objectives:
Two changes to ASTM C90 beneficially impact insulated concrete masonry wall assembly performance.
Structural engineers can improve the energy efficiency of insulated concrete masonry buildings.
Foam insulated concrete masonry designs are viable anywhere in the US. 4. Optimal thermal performance does NOT require continuous insulation
Bob Sullivan Bio
BS/CE-Construction Option in 1962 from NC State preceded Bob's 58 years technical & management career in the building products industry. Among other responsibilities, Bob represented gypsum & insulation manufacturers to architects, contractors & distributors, and had leadership roles in developing interior partition systems, drywall finishing materials and innovative applications of mineral fiber insulation. Active for 20 years in the Insulation Contractors Association of America, he co-chaired the ICAA technical committee and annual conference & trade show, and was awarded ICAA Key Man six times. Bob actively participates in NCMA committees and task groups, and freely shares his knowledge of insulation materials and systems with architects, general contractors, building & fire officials, energy utilities, and industry peers to their respective benefit.
Register Here
Industry Partner Webinars
---

International Masonry Institute
November Courses
Masonry Movement Joints (AIA HSW LU)
Date: Tuesday, November 2, 2021
Time: 12:00 – 1:00 pm ET

Sign Up Here
Practical Detailing of Structural Concrete Masonry Design (AIA HSW LU)
Date: Wednesday, November 10, 2021
Time: 1:00 – 2:00 pm ET

Sign Up Here
Existing Masonry Night School: Transitional Structures #1 – Review of Common Masonry Materials Date: Wednesday, October 27, 2021
Time: 7:00 – 8:00 pm ET
Existing Masonry Night School: Transitional Structures #2 – Masonry Systems Date: Wednesday, November 3, 2021
Time: 7:00 – 8:00 pm ET
Achieving Resilience – How Masonry Supports Resilient Designs
Date: Tuesday, November 9, 2021
Time: 1:00 pm ET
Existing Masonry Night School #3 – Planning a Building Investigation
Date: Wednesday, November 10, 2021
Time: 7:00 – 8:00 pm ET
Existing Masonry Night School #4 – Assessment
Date: Wednesday, November 17, 2021
Time: 7:00 – 8:00 pm ET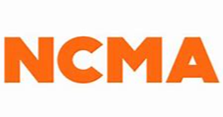 EleMasonry for Block Sales Personnel: What you need to know
Date: Thursday, September 16, 2021
Time: 1:00 – 2:00 pm ET
Basic Block & Hardscapes Production Sales Course Series
Dates: Wednesdays beginning September 22, 2021 – November 17, 2021
Time: 2:00 – 4:00 pm ET
Commercial Sales Course Series – SRWs and ACBs
Dates: Thursdays beginning September 30, 2021 – November 18, 2021
Time: 2:00 – 4:00 pm ET
NCMA Podcast: Just* Mason Around
Looking for more educational opportunities? Check out the Education Section: Education – NCMA