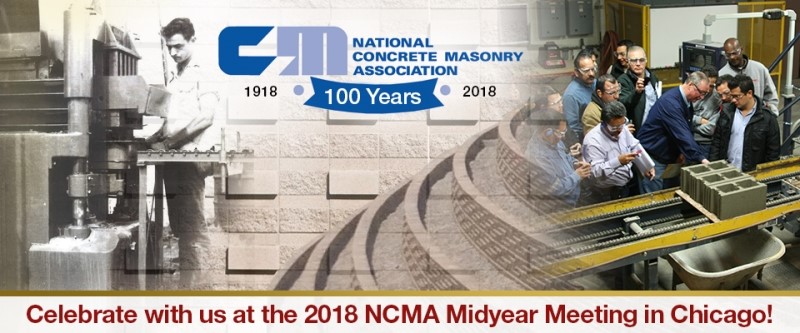 Frank Lloyd Wright is arguably one of the most influential American architects in our history. Come hear about how he influenced architectural design and the use of concrete masonry during a special 100-Year Anniversary special session, "Frank Lloyd Wright – Concrete Masonry Visionary," on Wednesday, August 1 from 1:30 pm – 2:30 pm
While Wright was not the concrete block's most ardent supporter, he had a vision of what was possible with concrete masonry. Karen Sweeney, preservation architect and facilities administrator from the Frank Lloyd Wright Trust, will share the life and accomplishments of perhaps one of this well-known architect. Read more about the Frank Lloyd Wright Trust here.
This is just one of the many special sessions taking place during NCMA's 100-Year Anniversary Celebration and Midyear Meeting taking place July 31 – August 3 in Chicago, IL. Click here to see all the special sessions and events taking place.