Watch Concrete Masonry Academy Webinars On-Demand
Tired of watching the same videos on YouTube or TikTok videos that are too short? Looking for a way to boost employee morale? Be adventurous and deepen your knowledge with a luncheon movie event for your employees featuring SCMA BLOCKFLIX.
Our collection contains over 30 FREE videos educating your team on Concrete Masonry Systems.
Want to watch live and earn continuing education credits? Head over to our Concrete Masonry Academy page to sign up for our upcoming webinars!
Note: On-demand BLOCKFLIX videos are NOT eligible for AIA credits. Please register for one of our live sessions to earn LUs/HSWs.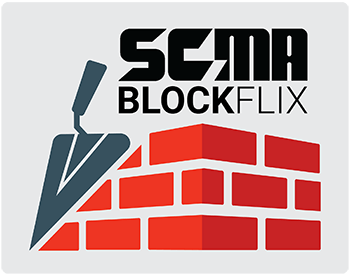 ---
Concrete Masonry Academy: EleMasonry
Concrete Masonry Academy: Masonry iQ
Thermal Performance of Concrete Masonry Systems
Designing for Durability and Fire Safety
Concrete Masonry and Community Functional Resilience
Insulated Concrete Masonry – Changes, Impacts & Benefits

Sound Abatement and Noise Control Using Concrete Masonry
Fire Safety with Concrete Masonry

Excellence in Single Wythe Masonry
Innovations That Are Reinventing Masonry
Balanced Fire Safety Design & Concrete Masonry Fire Walls
Understanding Structural Masonry
Through Wall and Transition Membranes
Protective Treatments for Masonry
Direct Design Software for Masonry Structures
New Masonry Cleaning Issues 101
Designing Commercial Projects with Manufactured Stone Veneer
Intro to Segmental Retaining Wall Systems Materials and Standards
Energy Code Compliance with Concrete Masonry

Low Carbon Concrete Masonry
The Essentials of Masonry

Insulated Concrete Masonry: Changes, Impacts & Benefits
Designing a Better Masonry Wall
Best Practices of Cleaning Masonry

Hard Surface Care, Stains and Sealants Products for Masonry
Cleaning Products for Masonry

Building Masonry Fireplaces


Moisture Penetration Resistance of Concrete Masonry
Use of Wall Ties, Dampers and Lintels
Modern Masonry Using Pre-Blended Mortar
Designing for Moisture Protection in Masonry Walls

SmartWall High-Performance Lightweight Concrete Masonry Wall Systems
Detailing, Designing and Specifying for Brick Masonry